The World Motorsport Council has approved the European Masters for KZ2, plus the inclusion in the CIK-FIA regulations for air-cooled & four-strokes to compliment TaG, electric powertrains and chassis for rental karts.
These decisions were validated at the FIA World Motor Sport Council meeting in Bahrain last week on the basis of the proposals from the International Karting Commission.
The official FIA statement is below.
---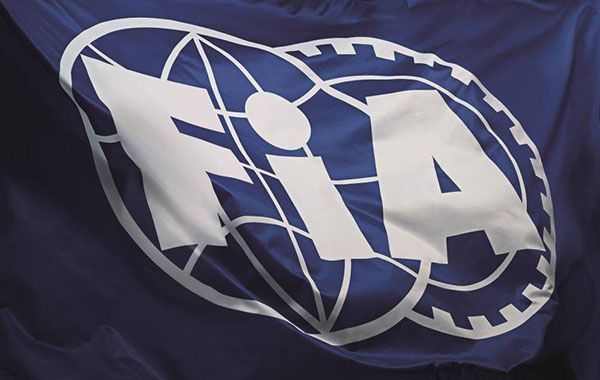 INTRODUCTION OF THE CIK-FIA APPROVAL REGULATIONS
First of all, it must be remembered that only products that comply with the CIK-FIA Homologation Regulations may take part in FIA Karting Championships, Cups and Trophies and give rise to the award of FIA Karting titles.
In addition to this prerequisite, the CIK-FIA is taking a major step towards broadening the inclusion and recognition of all karting activities around the world through the introduction of official Approval Regulations that respect the framework defined by the FIA.
This is to recognise, in the interests of the market, the existence of a type of equipment that meets the aspirations of the manufacturers involved in the karting industry.
As with TAG engines such as the Rotax MAX and IAME X30 previously approved by the CIK-FIA, manufacturers will now be able to rely on a regulation that allows for the official recognition of a wider category of products. This inclusion will benefit both manufacturers and consumers by strengthening and elevating the FIA brand.
The CIK-FIA Approval Regulations now include the following categories
Air-cooled or four-stroke internal combustion engines (ICE) to complement TAG engines.
Electric Powertrains in order to start officially recognising products that currently exist on the market, assuming they comply with the criteria set out in the regulations.
Chassis for leisure/hire karts, subject to the product's ability to meet the technical compliance criteria of the Regulation.
Tyres, to allow tyre manufacturers who currently have CIK-FIA-approved products to have officially recognised sub-brands.
The CIK-FIA Approval Regulations will be implemented progressively from now on, which will undoubtedly allow new international series to flourish by 2024.
CREATION OF THE FIA KARTING EUROPEAN MASTERS CHAMPIONSHIP – KZ2
The great success of the FIA Karting International Masters' Supercup – KZ2 at Le Mans in 2022 gave rise to the idea of extending the experience to the European level.
In parallel to the FIA Karting European Championship – KZ and KZ2, it has therefore been decided to add the KZ2 Masters category reserved for drivers aged 35 and over from the 2024 season.
Initially, the number of participants will be limited to 36, with the possibility of later adding more depending on the success of this category.
The technical regulations are the same as for KZ2, with the minimum weight of the driver on board increasing from 175 kg to 180 kg for the Masters.