Over 150 entries contested the annual Junior Sprint Classic run by the Eastern Lions Kart Club at Puckapunyal across the weekend.
Despite a number of potential contestants competing at Race of Stars, the meeting had solid numbers in all the traditional classes, including C+D Grade fields, plus an eight-strong girls-only KA4 class.
The coveted 'Champion of Champions' feature race for KA3 was won by Hugo Simpson, leading home Kobi Williams and Fletcher Harris by under 0.5s.
Lots more photos are on the Pace Images Facebook page:
Full results on speedhive HERE.
Results of finals:
Champion of Champions
1 Hugo Simpson
2 Kobi Williams
3 Fletcher Harris
4 Bailey Collins
5 Jack Pennacchia
KA4 Junior Light C+D
1 Owen Kemp
2 Marcus Pisani
3 James Lodge
KA4 Junior Heavy
1 Coby Dunlop
2 Johnny Hill
3 Ben Taylor
Cadet 12
1 Lewis Francis
2 Harry Arnett
3 Brodie Thomson
KA3
1 Bailey Collins
2 Hugo Simpson
3 Fletcher Harris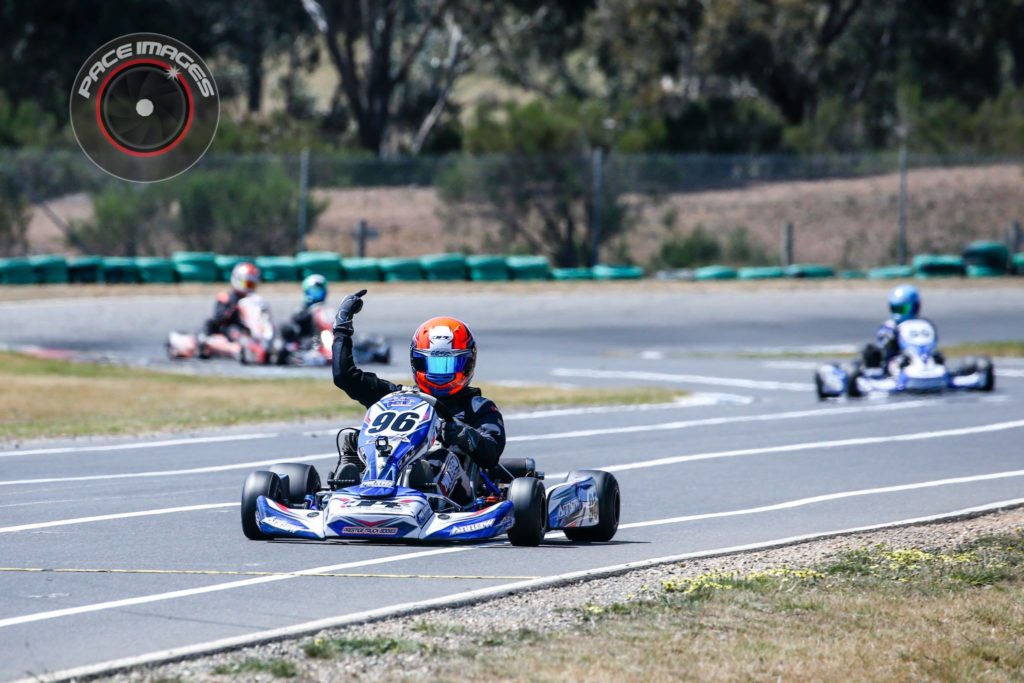 KA4 Junior Heavy C+D
1 Isaac Woodhouse
2 Johnny Hill
3 Charlee Richardson
KA4 Junior Light
1 Nicholas Sacco
2 Matthew Domaschenz
3 Bailey Collins
Cadet 12 C+D
1 Liam O'Donnell
2 Jake Krasna
3 Jake Santialucia
KA4 Girls
1 Dayna Rice
2 Caelan Litte Chester
3 Charlee Zammit
Cadet 9
1 Jack Plumb
2 Rusty Ponting
3 Bradley Majaman